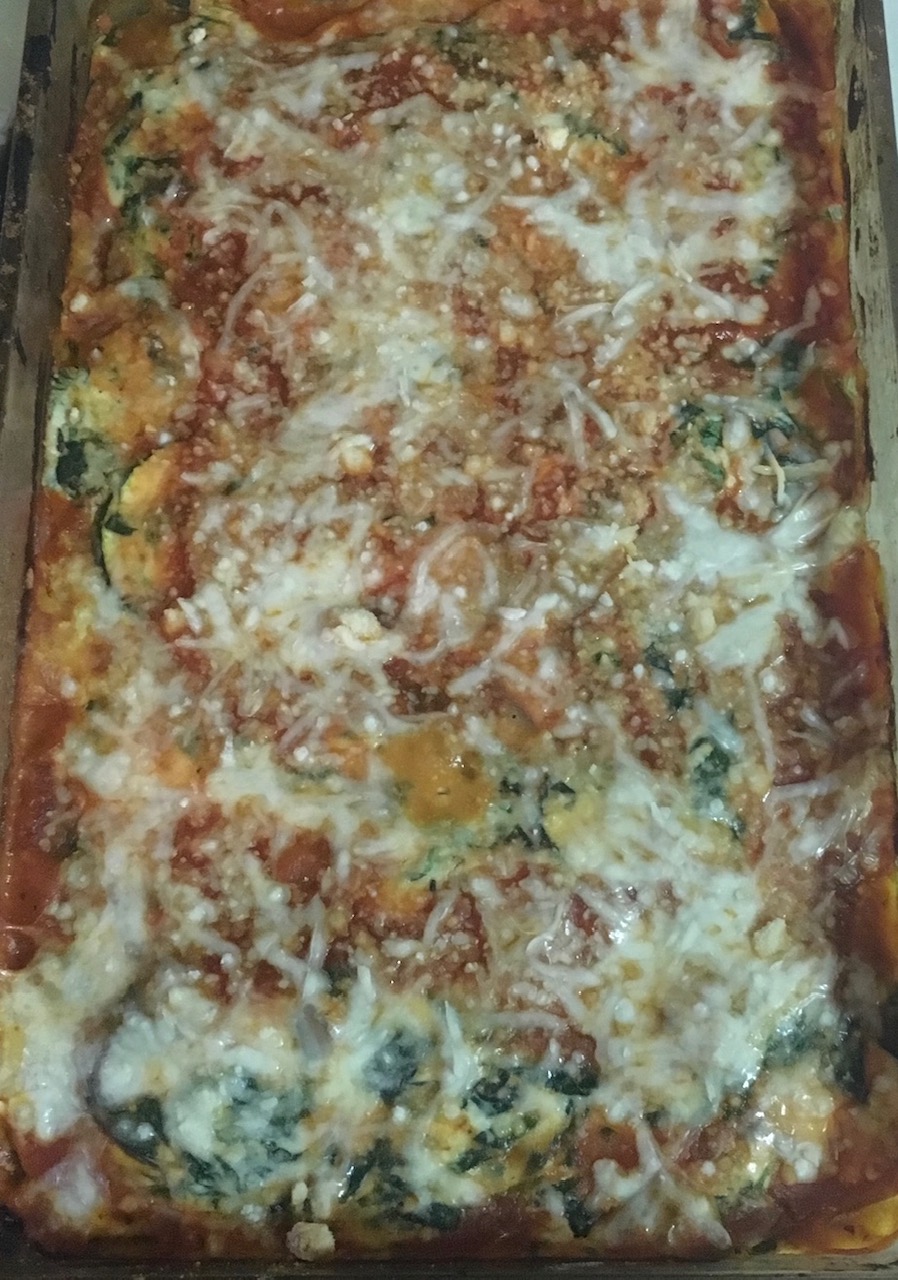 Low Calorie Lasagna Recipe Swap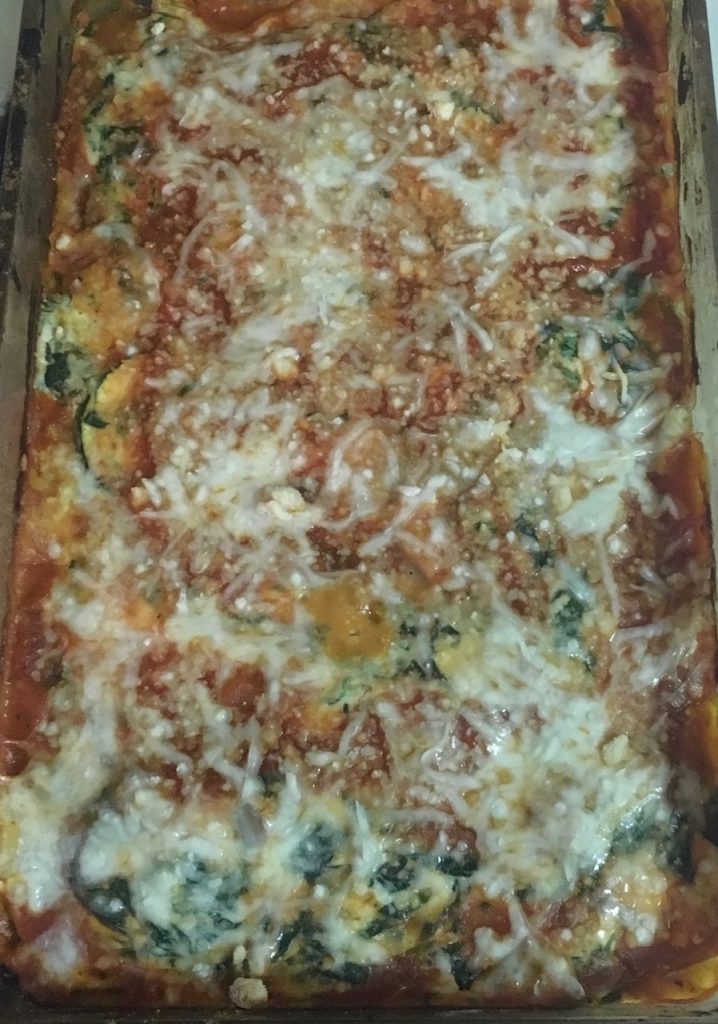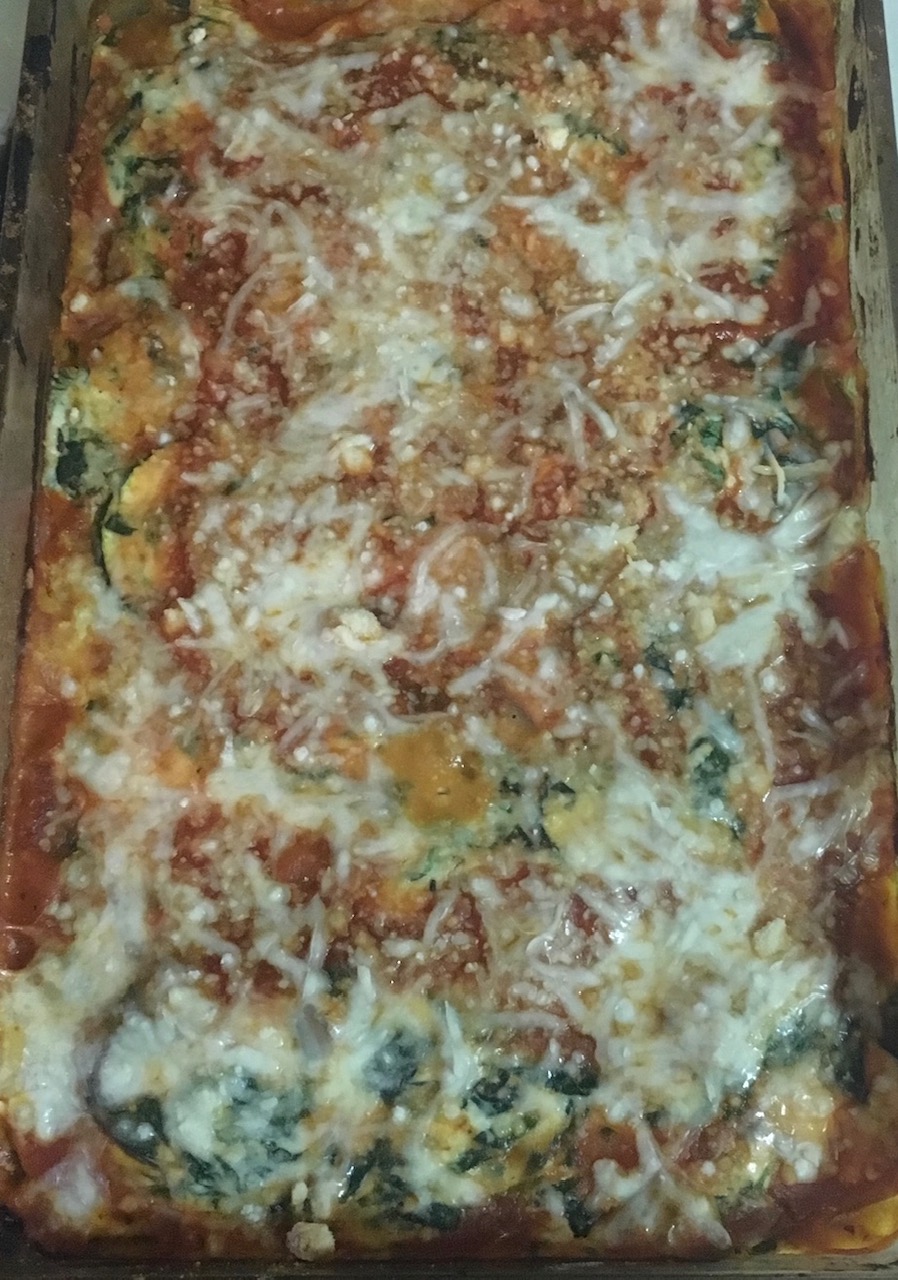 If you've been sleeping on signing up for our newsletter, what are you waiting for?! This is the kind of content you'll get sent to your inbox! Delicious recipe swaps which will benefit your waistline. We just sent this low calorie lasagna recipe swap out in our newsletter this past weekend. So if you enjoy this blog, make sure to sign up for our newsletter as well!
Who doesn't love a slice of hot, cheesy lasagna? I'll wait. That's right…everyone loves it! Comfort food at it's best. But your average lasagna runs you at least 600 calories per small serving. Most of us don't have those kind of macros to play with! So here is one of our favorite lasagna recipe swaps to use instead! Less fat and carbs but still delicious. If you give it a try, let us know how you like it!
Ingredients:
For 8 servings
-3 cups tomato basil pasta sauce (we go with 60 calories or less per serving)
-127 grams lasagna noodles (to up protein and decrease carbs slightly, you can use lentil lasagna noodles)
-224 grams shredded fat free mozzarella
-6 tbsp egg substitute
-1 lb 97/3 ground turkey
-120 grams grated parmesan cheese
-1 cup low fat ricotta cheese
-1/2 tsp salt, pepper, oregano
Directions:
In bowl, add egg beaters, uncooked turkey, 1/2 cup ricotta, 1/2 cup parmesan, oregano, salt, and pepper and mix well.
Over bottom of 9×13 microwave baking dish (or 2 8×8 pans if microwave is small), spread 1/3 of spaghetti sauce. Place 3 lasagna noodles on sauce, making sure noodles are flat. Spread with half of filling mixture, 1/4 cup parmesan, 1/4 cup ricotta, and half of the mozzarella. Spread another 1/2 of remaining spaghetti sauce, then remaining noodles, filling, parmesan, ricotta, and mozzarella. Top with remaining sauce. Cover dish with plastic wrap; allow to vent by turning back one corner.
Microwave at high (100%) for 5 minutes. Reduce power to medium (50%) and microwave 15-20 minutes or until noodles are tender. *Note if using two pans, shorten cooking time and check for doneness. Allow to stand 15 minutes before serving.
Macros for 1/8 of the lasagna: 311 calories, 9 F, 24 C, 35 P.
***To bring the calories down even more, use 99/1 ground turkey and non-fat ricotta cheese. We also like to add zucchini in ours (cut up in slices and microwave a couple minutes to cook it first) to up the veggies!
We hope you enjoy this low calorie lasagna recipe swap, and be sure to sign up for our newsletter for more great content! If you have any questions, feel free to drop us a message!